I'm a sports fan, but not THE sports fan. Not a superfan, not even remotely close. I like baseball, mostly, then that's followed in order by hockey, football, and well… if you gave me a ticket to a basketball game, I'd go. Sorry basketball.
No matter how much you care (or don't) about football, however, Superbowl weekend has become an annual traditional gathering of finger food, beer, and celebrating the final professional football game of the season. Usually, it's not YOUR team…well…at least if you live in Detroit it's not. Sigh. BUT, most importantly, there are typically any number of parties going on, the focus of which is a plethora of delicious small bites, meant to be eaten sans utensils, and hopefully plenty of beer and cocktails.
Here is a collection of some of the better party food I have seen recently on Pinterest – which is still my favorite place to find recipes – and I hope you enjoy them. If you haven't already planned your party or menu yet (yikes!) I'm sure you will find this list very useful…. Either way, party on!
For your vegan friends… or your party guests who might still be trying to keep that New Year's resolution…. Buffalo Cauliflower Bites by Skinnytaste.com.
Also for your vegan and/or dieting friends, and also from Skinnytaste.com – Baked Eggplant Sticks
No finger-food party would be complete without puppy chow. This one is a coffee-flavored version,  and has Espresso candy cups in it. HOooooooo boy. You might even experiment if you can find some choco-covered coffee or espresso beans near you… sounds like a great post-half-time pickmeup, by Inside BruCrew Life. Also – how did I miss the rollout of Mocha Cappucino Jif???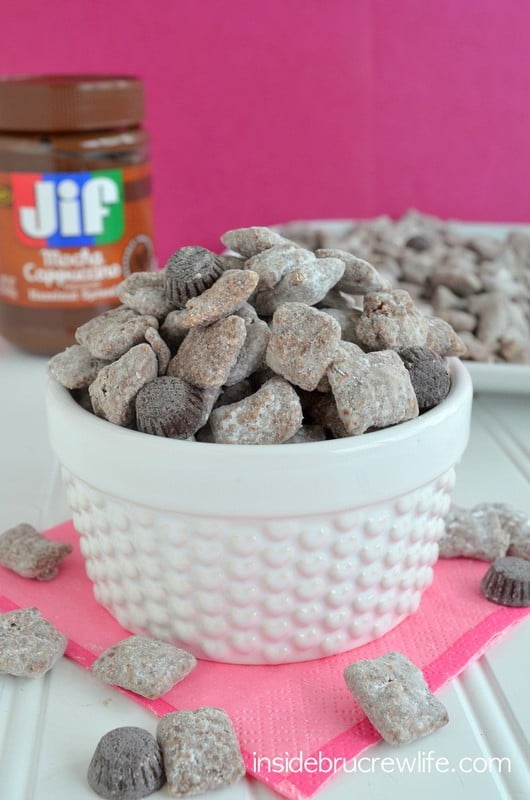 For a more unique, Italian twist, try these Antipasti Bites by Family Fresh Meals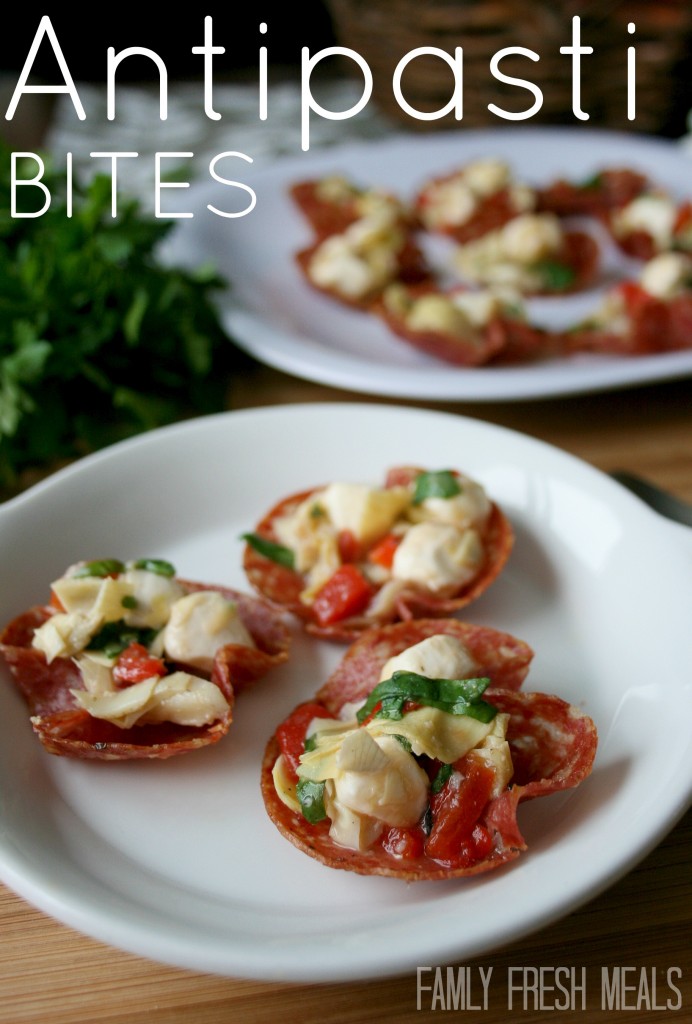 Meatballs are always on the table at finger food parties. I like these because they are not your normal slow-cooker, barbecue or Swedish variety…plus I LOVE Thai food. Thai Turkey Meatballs – Minnesota Monthly.
Yet another twist on a party favorite – Jalapeno Poppers. This one adds in sausage…and bacon sounds like a WIN-WIN… plus they are called Smoked Atomic Buffalo Turd Jalapeno Poppers. Best. Name. Ever. ABT for short, or if you don't wanna gross out your more sensitive guests. Heh.
You can't have a Superbowl party without chips and dip…and here is an amped-up version of the classic Onion Dip: Pan-Fried Onion Dip - The Daily Meal. Of course you can always dip your favorite ridged potato chip, but as the article suggests, you may want to try carrots, red peppers, or celery with this flavor-packed creamy dip.
Here's a little something Latin to round out the menu – Choriqueso Empanadas from Laylita's Recipes. These are little pockets with Queso Fundido dip built right in, served alongside avocado dip (aka guacamole as us Gringos know it) which could not be more perfect. You can also say you're double-dipping without actually, you know, double-dipping.
Now here's a little something you can dip in some mustard if you're not into all that Vegan, empanada, Atomic Buffalo Turd craziness. Just some regular, normal pretzel bites from Get Off Your Butt and Bake! (nice). These are pretzel bites two ways – Parmesan with cheese dip or Cinnamon and Sugar with Vanilla glaze. Yum!
Finally, we have another dialed-up version of a traditional party favorite – the potato skin. This is more of a "chip" version. Think "Buffalo Chips" from Buffalo Wild Wings, but made by you of course! I absolutely love this recipe. It also has a Chipotle Ranch dip to go along with. Cheesy Bacon Oven Chips with Chipotle Ranch Sauce by Vittles and Bits.